1. Upload CSV file and specify Import Types
The CSV import file can be any CSV file which contains data you want to push to the system. A useful template CSV file for uploading both new users and contacts to the system as well as updating users can be downloaded as attachments to this help article.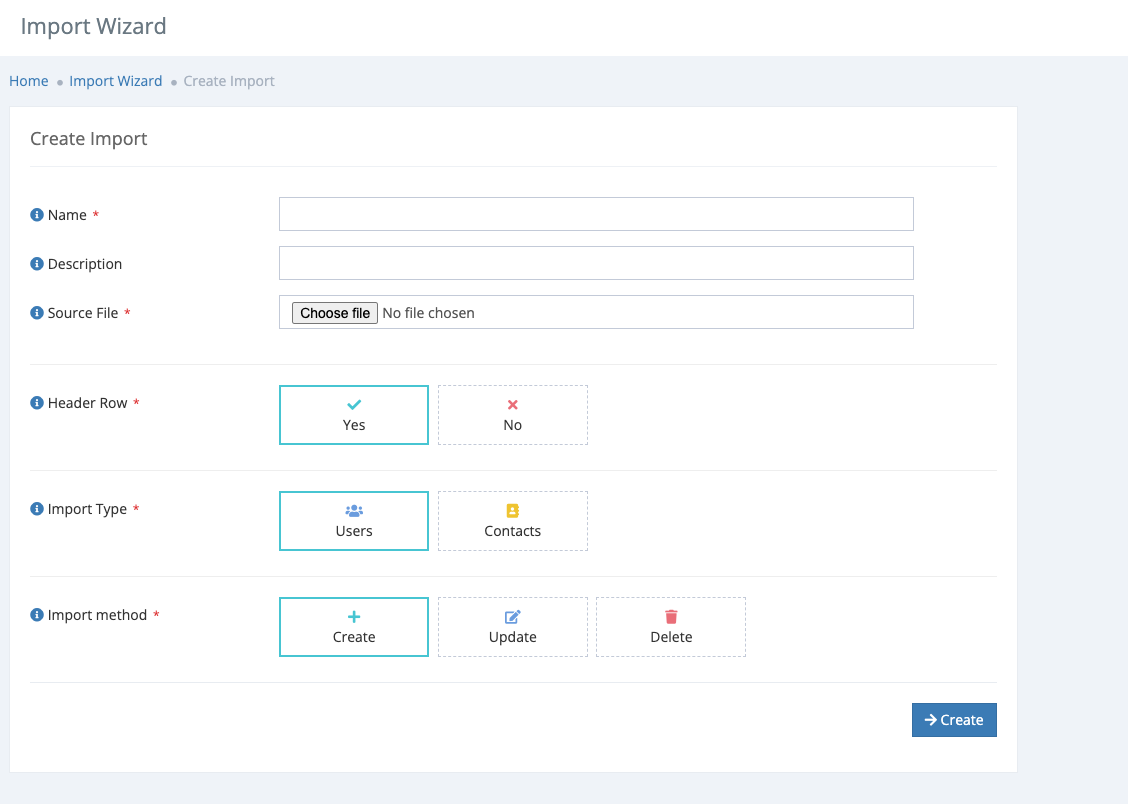 2. Configure Mappings and settings for the import.
*Pro tip: Use the Auto Mappings tool to save you time.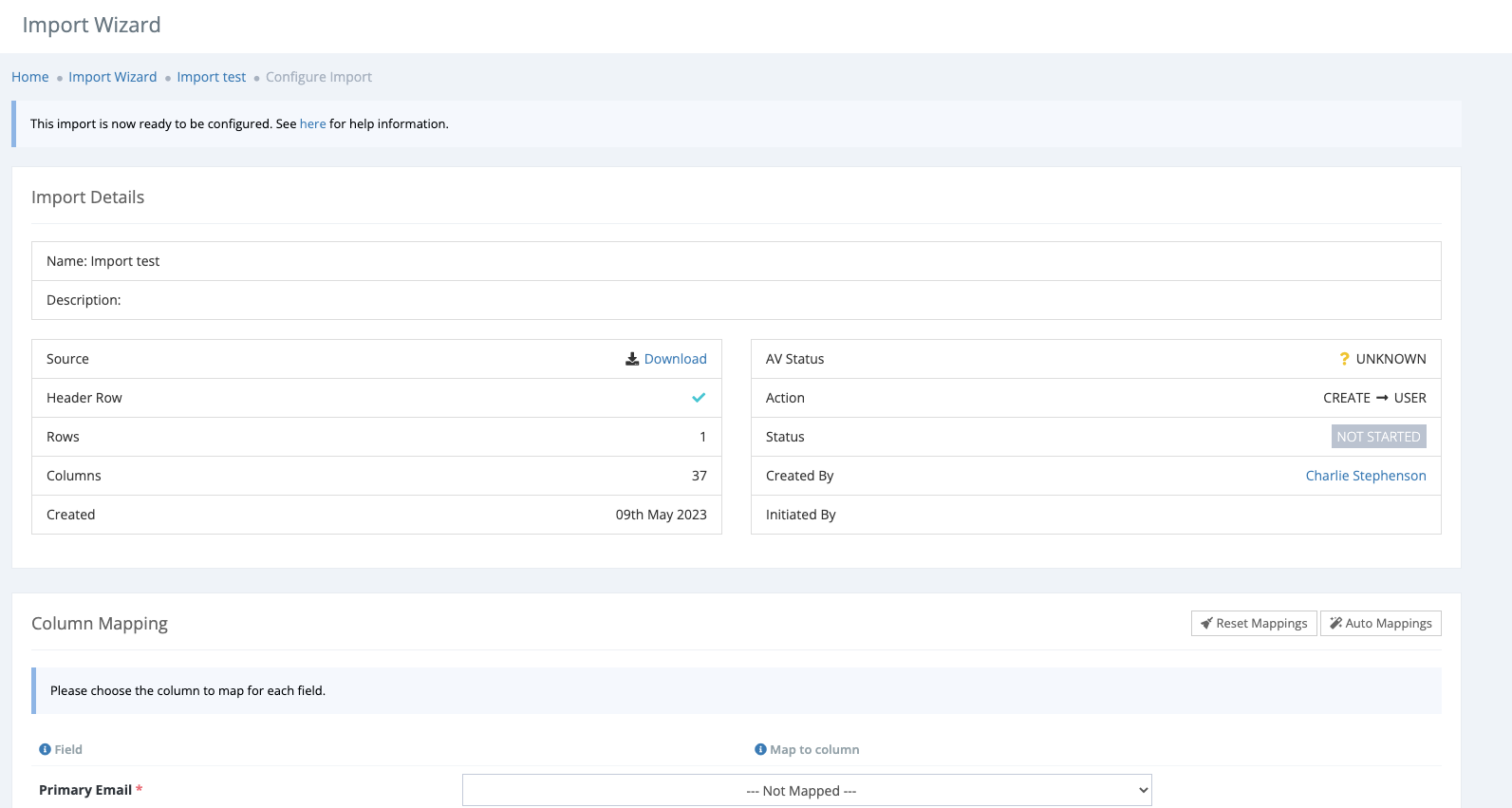 3. Review and Start Import: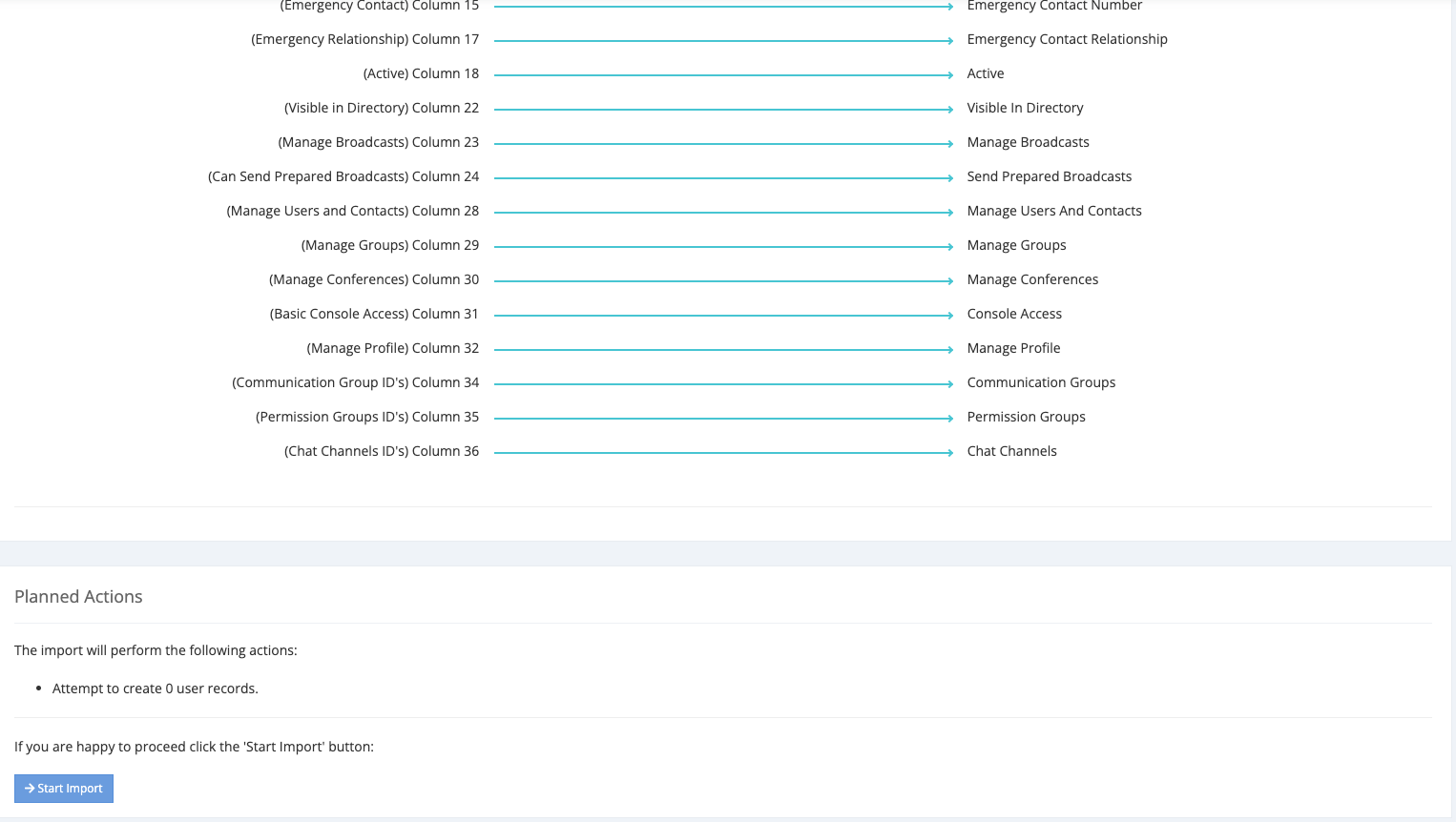 4. Monitor In-Progress Import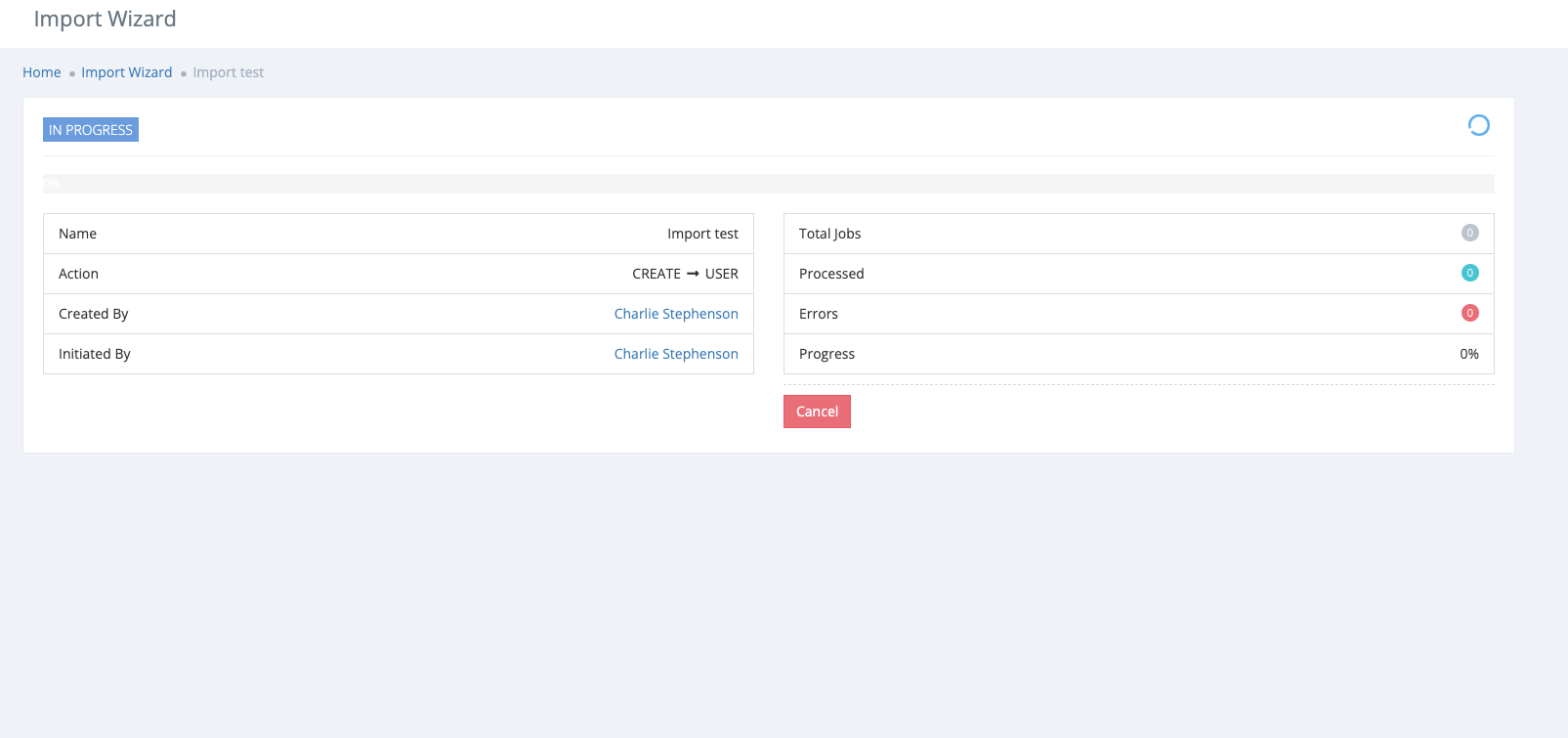 5. Summary and Reporting