Enabling 2FA on your Sentinel account will make the account more secure from malicious hackers.
Here are the steps that need to be taken to enable 2FA for your Sentinel account.
- Hover over your user avatar (top right hand corner) and select 'My Profile'.
- Then navigate to the "Security" section of your individual profile page.
- On this page you need to click on the blue button labelled "Enable Two-Factor Authentication"
- The below QR code will appear. You will need to use an Authenticator app to scan this QR code or enter the 2FA code manually into the authenticator app to add it to your list of 2FA sites. A list of available and recommended authenticator apps can be found here: https://www.pcworld.com/article/3225913/what-is-two-factor-authentication-and-which-2fa-apps-are-best.html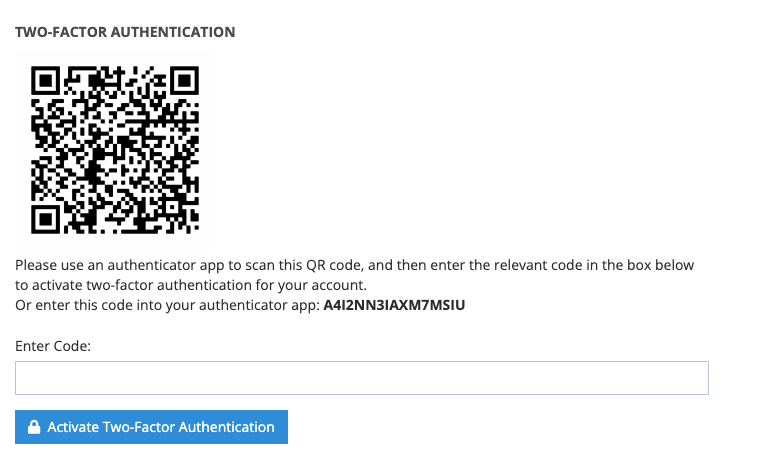 - Once you have created a new 2FA entry into your authenticator app, you will be presented with a code on the screen. Please enter that code in the box provided and click the "Activate Two-Factor Authentication" button.
- You have now successfully enabled Two-Factor Authentication, so the next time you login to the Sentinel console, you will be asked to enter a 2FA code.